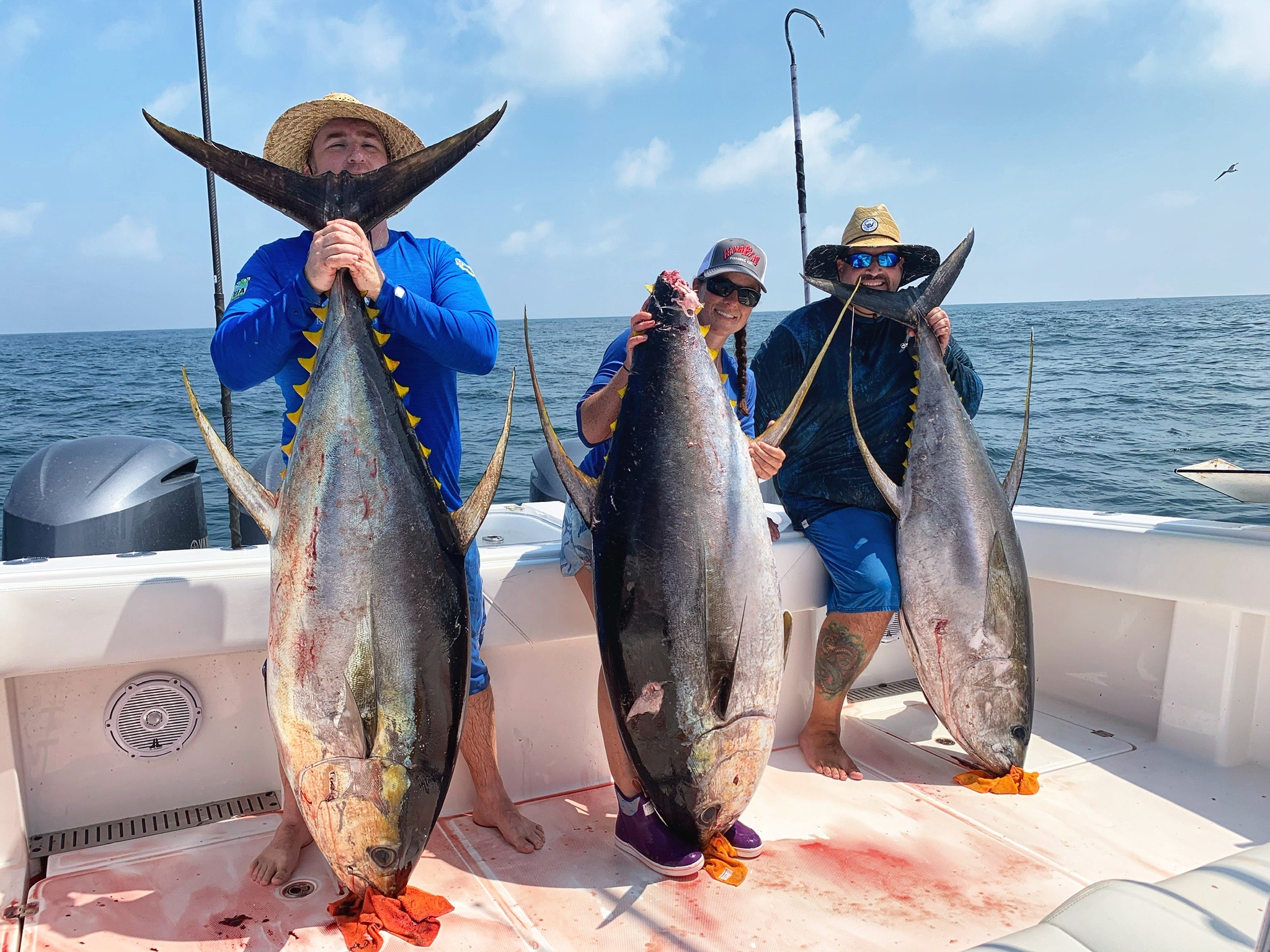 When we say Venice, Louisiana is the end of the earth, we mean it. There is a Dollar General, a few gas stations, and two marinas that boast some of the most diverse and bountiful hauls in North America, most especially known for Yellowfin Tuna.
Southern Catch Outfitters operates a 40' Catamaran by Invincible boats, powered with quad 300 Yamaha outboards, out of Cypress Cove Marina. The entire Venice charter fleet runs center consoles because they are designed to go fast, and get customers on the fish and back to the docks in a day trip.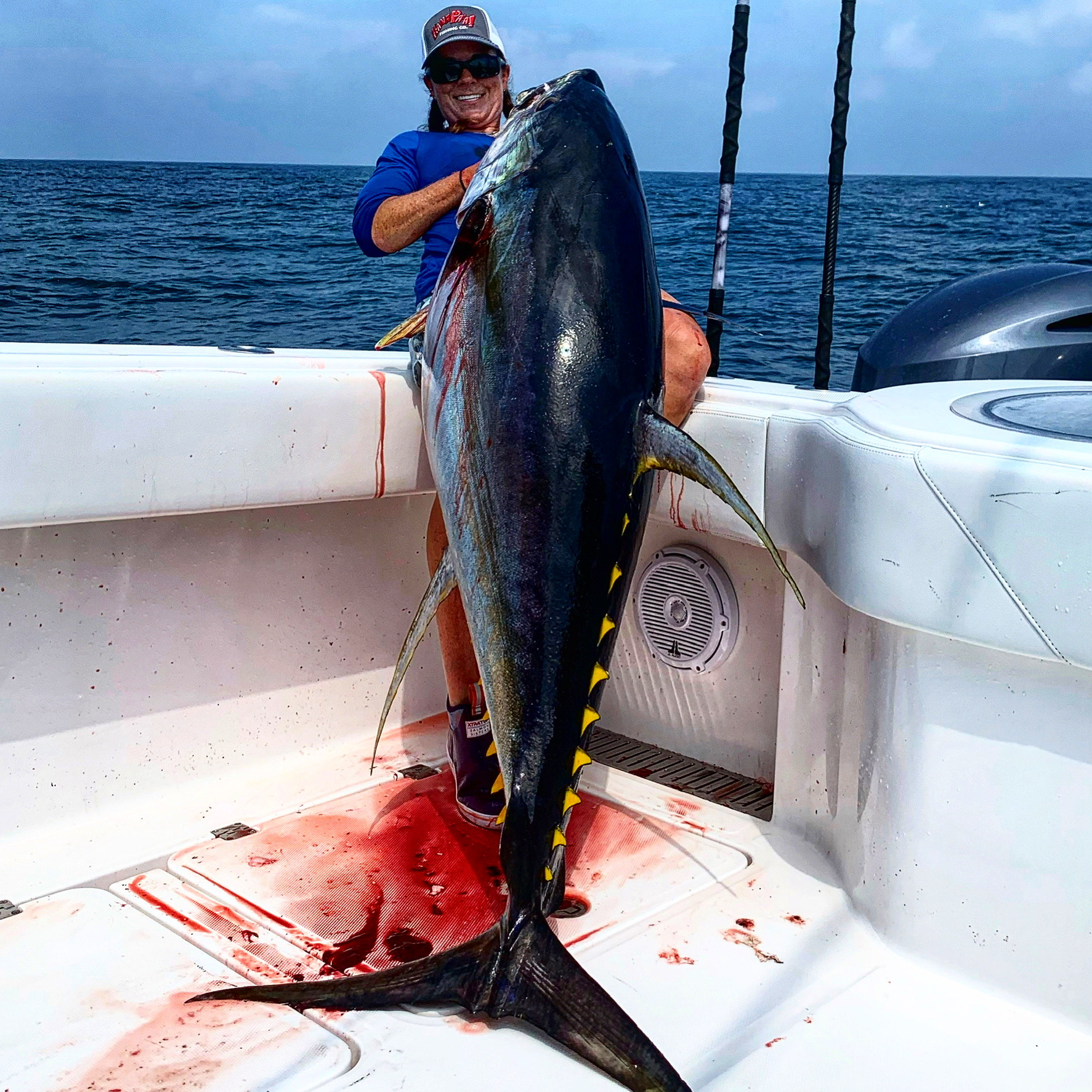 Depending on the time of year, a trip into the Gulf may take you twenty, to seventy miles offshore, after a thirty minute run down the scenic Mississippi River. Big tuna begin showing up typically between February and March, to an area only 25 miles from the pass.
The Venice fishery is unique because of the sediment rich nutrients pumped into the Gulf from the Mississippi River. Additionally, dozens of oil rigs from shallow water platforms to deep water floaters hold tremendous amounts of bait, essentially acting as vertical reef systems. These factors combined with the topography of the sea floor, dropping to thousands of feet deep in just 20 miles, makes Venice waters a fish rich habitat.
Large Yellowfin tuna, considered a pelagic (migratory) species, move in close to an area approximately 1 square mile, that holds tremendous amounts of bait in late winter. It is not uncommon to see 100 boats in this location on a busy day.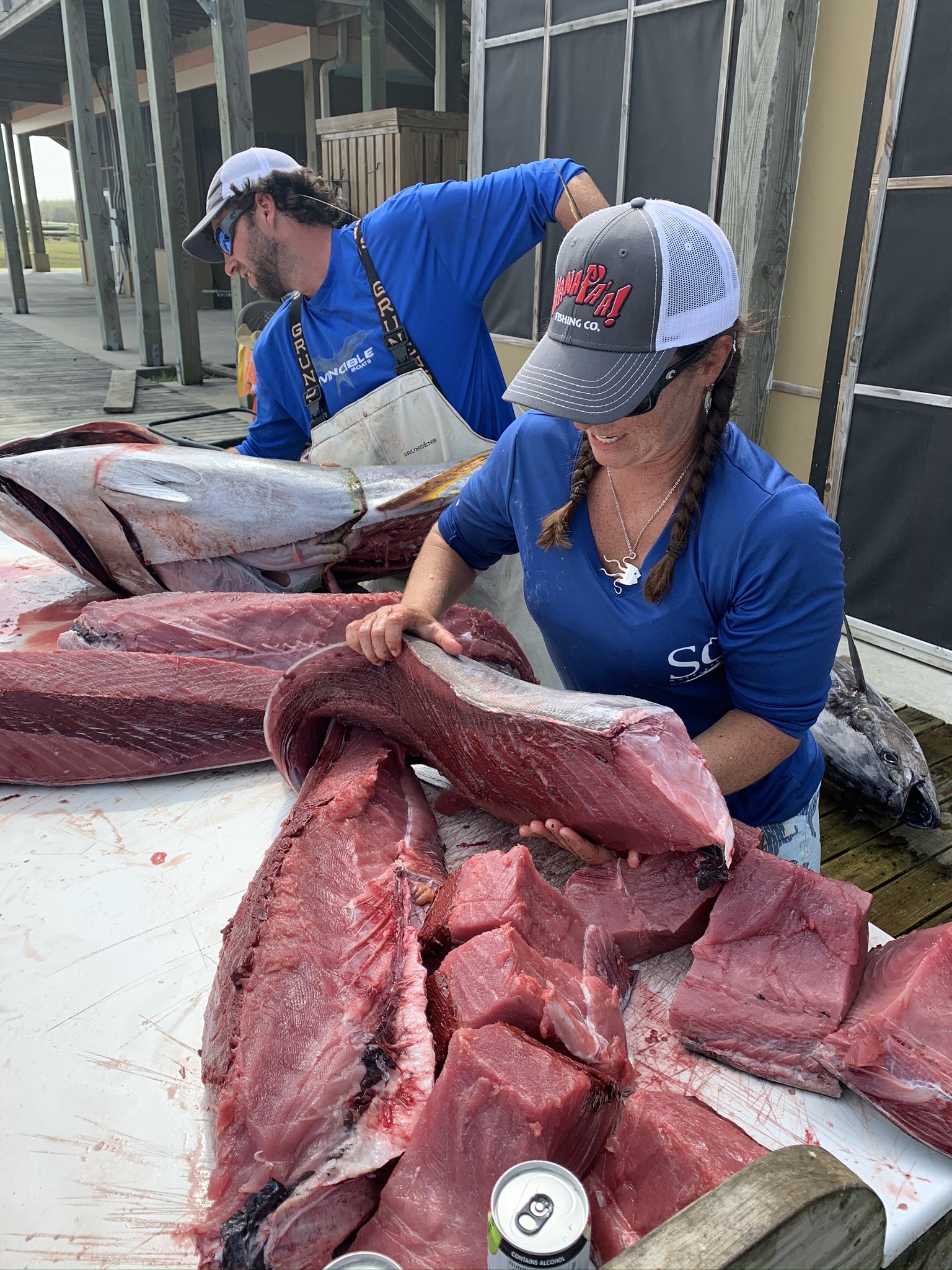 Fish however are elusive. This area can "turn on" like a light switch one day, to becoming nothing but a shark and King Fish bite the next day. That is part of the beauty and the challenge in winter tuna fishing. In addition to triple digit Yellowfin for a temporary period, this area is a year round home to numerous reef species like Amberjack, Grouper, and Red Snapper.
A typical tango with a triple digit Yellowfin can last anywhere from twenty minutes to two hours. Heavy drag, large leader and hooks, and big reels eventually wear them down combined with a determined angler, or several! Anyone who has gone to battle will undeniably admit it can be the most physically grueling effort one can make to catch a fish... and that's why people love it.
Standing next to 100 plus pounds of restaurant grade sashimi as tall as an adult, will put the largest smile on any angler's face. It is worth a trip to the end of the world, Tuna Town.